SPEEDYDRY
CHANGING THE PRINT WORLD . . . SIMPLY
What We Offer – Free No-Risk Trial – No return shipping fees
SpeedyDry is one of the best insurance policies you can buy as a commercial printer. A pressman's own personal safety net. Try this Award-Winning and Patented product risk-free today. Contact one of our Distributors "Where to Buy" or add to the cart below and we can explain to you how purchasing SpeedyDry returns 500% on your investment. Access SDS (15 languages), TDS, Migration Results, Food Packaging Certificate, etc. here: https://speedydry.com/certified-test-reports/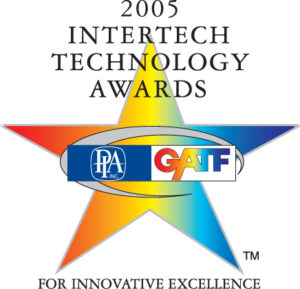 Welcome to the world of Stress-Free Printing!
SpeedyDry High-Performance Ink Drier is a revolutionary formula that greatly accelerates the rate of drying in inks by catalyzing cross-linking reactions much more effectively than previously existing driers. The key to our Patented and Award-Winning formula is a new and innovative chemistry that increases the solubility of our catalysts in ink. This increase in solubility has two important advantages:
1) catalysts are more uniformly distributed closer to cross-linking initiation sites, and
2) drier concentration may be increased substantially without the risk of phase separation.
SpeedyDry allows you to print on substrates without having to rely on dedicated UV or EB inks and systems. We are able to do this without having to reload inks before or after these difficult jobs.